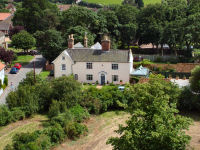 Wangford village stands on the edge of the rich and varied landscape of the Suffolk Coast and Heaths Area of Outstanding Natural Beauty. Ten miles from Halesworth and just three miles inland from Southwold and the Heritage Coast of north–east Suffolk. This location means Wangford is well placed to access and enjoy both coast and countryside, by car, bicycle and on foot.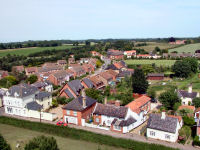 Many though are perhaps unaware of Wangford's existence as they pass by on the nearby A12 road. It is their loss as this village is well worth exploring. As with many Suffolk villages Wangford has an illustrious past, evidenced by the many fine buildings within the village and lining the High Street.
In recent centuries the London to Great Yarmouth road was routed through here but as Wangford's importance has declined and the village bypassed the community has nevertheless continued to show a thriving spirit, with businesses, allotments, Church and Community Centre.